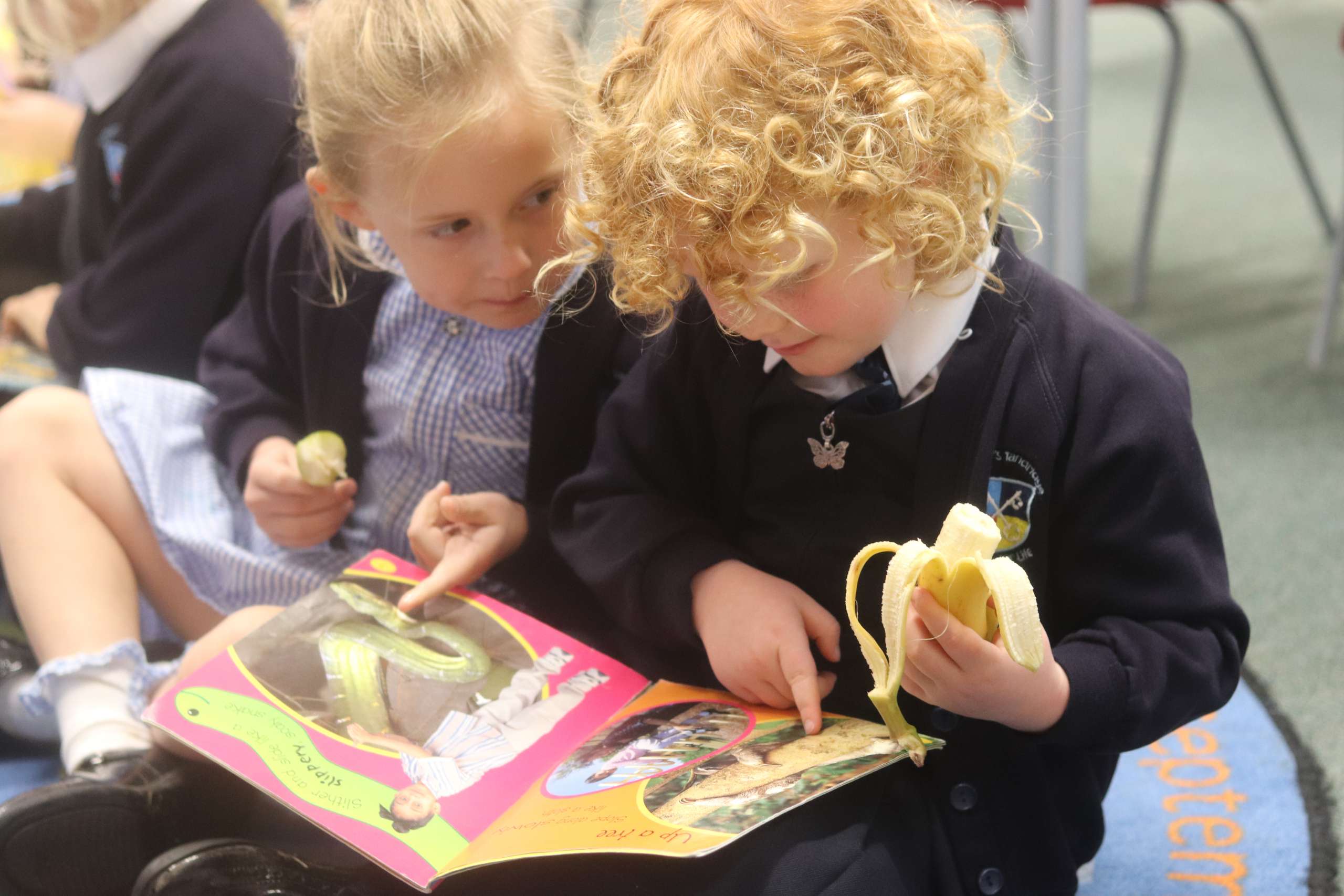 How do I prepare my child for reception?
To help them get ready to start school, you can begin preparing for reception before the summer term kicks off. Here are some tips…
Support their independence
Building up their confidence with small, everyday tasks like using a knife and fork or putting their shoes on independently can help prepare them for school life.
We would also expect your toilet to be toilet trained and be able to go to the toilet independently. We will of course be on hand to assist or deal with any "accidents" should they occur!
Calm their nerves
It's normal for your child to be worried about the first day of school. Talking to them in advance about their emotions and what will happen on their first day can help to put their mind at ease.
Get them used to instructions
From helping to lay the table to family games night, getting them used to simple instructions will help to make your child feel comfortable following their teacher's requests.
Social skills and self-confidence
A few playdates in the lead up to reception year can help get your child used to socialising with others their age. All good practice for sharing, taking turns and spending time away from the family home.
Bedtime stories
A story before bed is a wonderful way to boost their literacy and reading skills and provides a calming routine to continue as school gets started and life gets busier.
Literacy and maths skills
Why not try using games to make learning part of everyday life? From counting apples during the weekly shop to word games in the car – practising simple literacy and maths skills ahead of school can help them feel more confident in the classroom.
Starting reception is an exciting time of learning lots of new skills! We're here to support your child through the early years and beyond.
We understand that your child starting their school journey can be a daunting time and you may have many questions about how you can help to prepare your children for starting school. There is a lot of conflicting advice about what children should be able to do before starting school and it is understandable that this can cause stress for you as parents which can affect the children too, and our goal is to make their transition into school as smooth and happy as possible for everyone involved.